RADIESSE®
Radiesse is an FDA-approved dermal filler used for wrinkles correction and volume restoration. Radiesse is made of calcium-based microspheres, suspended in a water-based gel. Calcium salts are naturally found in the body so there is no need for allergy testing.
After taking effect, the Radiesse microspheres are safely and naturally absorbed by the body. This treatment produces long lasting results.
Radiesse injection is a simple and minimally invasive procedure. Radiesse injection involves only minimal discomfort due to the topical and premixed anesthetics. In general, Radiesse treatment is recommended to be repeated after a 4 to 6 week period.
Radiesse stimulates the body to produce new collagen and not only fills in wrinkles and skin folds, but provides facial volume, rebuilding skin's natural foundation. Radiesse can be effectively used for nasolabial folds, "marionette lines", chin, and cheek volume restoration.
The most common unwanted effects of Radiesse injection include those associated with any injection procedures: temporary bruising, swelling, tenderness, and redness. These conditions typically mild and resolve themselves within 2-5 days.
Radiesse should not be used around the eyes. Delay Botox, IPLed appearance of small nodules under skin is extremely rare in the hand of an expert injector.
Aspirin, Aleve, Ibuprofen, or fish oil supplements should be avoided prior to the procedure to prevent bruising.
It is completely safe and even beneficial to have Radiesse treatment with Botox, IPL, and other fillers. Radiesse Photo Gallery. Call us to arrange your complimentary consultation.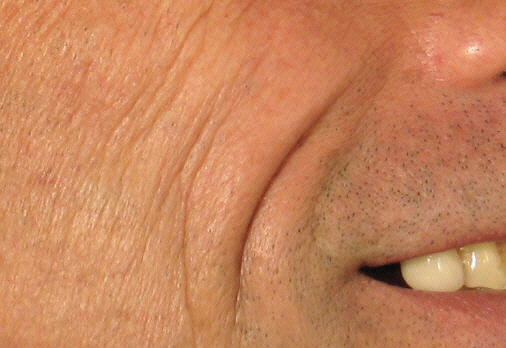 Before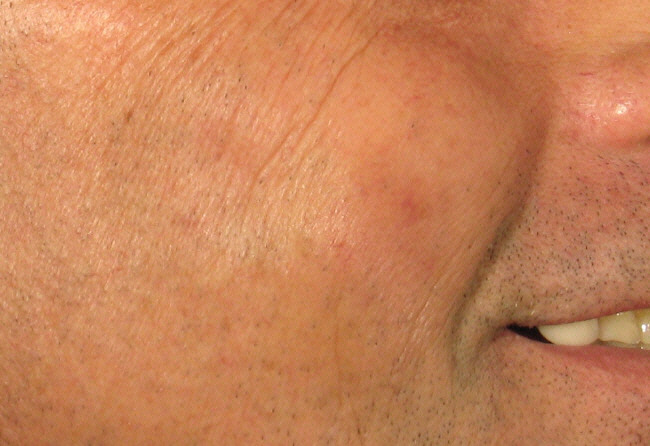 After
609 Plandome Rd. • Manhasset, NY 11030 • 718-357-2300