ABOUT DR. AVAKIAN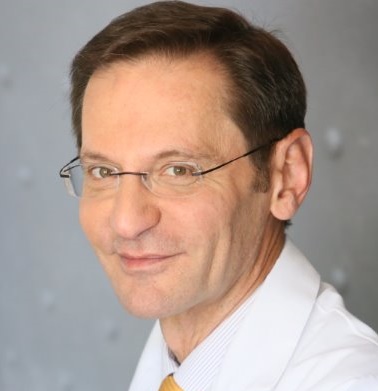 I would like to welcome you to Vita Medical Spa and share more than 30 years of experience in general and cosmetic medicine.
Beauty medicine has become a rapidly evolving industry, oversaturated with multiple options and aggressive advertising. As a result, consumers are often confused, and even scared, to make a choice. One of the biggest concerns for clients looking for cosmetic procedures is fear of that ridiculous "plastic" look that is so common nowadays on TV. The same "frozen" foreheads and "fish" or "sausage" lips seem to be everywhere! In reality, 99 percent of clients simply want to look themselves, but just a little younger or refreshed- and this is exactly what I achieve. My clients repeatedly tell me how after their procedures, friends note that they look better, wondering if they got some haircut, started a diet, or are getting better sleep. This sort of result should be the goal of every cosmetic practitioner.
Another common misconception among clients is that pain and bruising are inevitable parts of any cosmetic procedure. During years of practice I have heard some horror stories about excruciating pain and disfigured "black and blue" faces. This should NOT happen. Pain shouldn't be a part of these treatments. There are several ways to make the procedures painless; this includes ice, numbing creams, and even dental block. Most of the fillers are available with a numbing medication premixed. Any physician should provide adequate numbing for comfortable and minimally traumatic procedure. Also, if the doctor takes his time during the procedure, then bruising should be absent or very minimal.
And finally, this field of medicine involves a critical balance between clinical science and art. As such, the outcome of any cosmetic procedure is often directly proportional to the artistic vision of the doctor. A deep sense of correct proportion and aesthetic harmony is critical for success, and ensures avoiding the common "one size fits all" outcome. I have been involved with art since childhood, and have spent hours cultivating my skills in painting, drawing, and sculpting. Moreover, studying the works of masters like Rembrandt and Rubens has helped me to deeply understand facial and body proportions. I invite you to look at some of my paintings in our photo gallery. I find that I learn something new every day, not only from the magazines, media, and training seminars, but also from each and every client in my practice.
I welcome you to our friendly office. Feel free to share all your concerns and fears during our complimentary consultation. I hope that my unique experience, artistic vision and passion for excellence will enable me and my staff at Vita to make you look and feel your best!
609 Plandome Rd. • Manhasset, NY 11030 • 718-357-2300