ACNE/ACNE SCARS
Acne is a common skin condition that can occur on the face, neck, chest, and the back. Even though acne is more common in adolescents the disease is not restricted to any age group. Acne can be both physically and emotionally scarring. Acne is caused by changes in the sebaceous (oil) glands connected to the follicles. Initially sebaceous glands get filled with sebum (skin oil) and dead skin cells forming plugs (comedos). When comedos are visible in the pores they often called "whiteheads" or "blackhead" according to their color. Sometimes bacteria also get inside the clogged pores, where they find a perfect environment for multiplying. With loads of bacteria inside, the pore becomes inflamed . If the inflammation goes deep into the skin, then acne cysts or nodules appear. Both nodules and cysts can be painful and result in extensive scarring.
There is no universal solution for acne treatment, or a diet proven for acne prevention. Early treatment initiation helps to avoid scarring. Some common acne treatment options include: benzoyl peroxide, antibiotics, retinoid agents (vitamin A products), oral contraceptives, and Accutane. Procedures like Medical Facials, Chemical Peels, Microdermabrasion, IPL, LED, and Blue light therapy can be very helpful. It is important to consult a physician to assess the severity of acne, stage of the lesions, and the skin type to decide what treatment is best for you. Even after acne resolves or improves, a maintenance treatment is recommended for prevention.
Acne scars result from severe inflammatory nodular or cystic acne. Early treatment is the best way to prevent acne scars. A number of effective treatments are available for acne scars and should be carefully tailored for your skin type, age, and the severity of the scar. Some of the current treatment options include: chemical peels, pixel laser skin resurfacing, and even fillers injections. For the best results all treatment options have to be tailored and supervised by a skin care professional. Call us to arrange your complimentary consultation.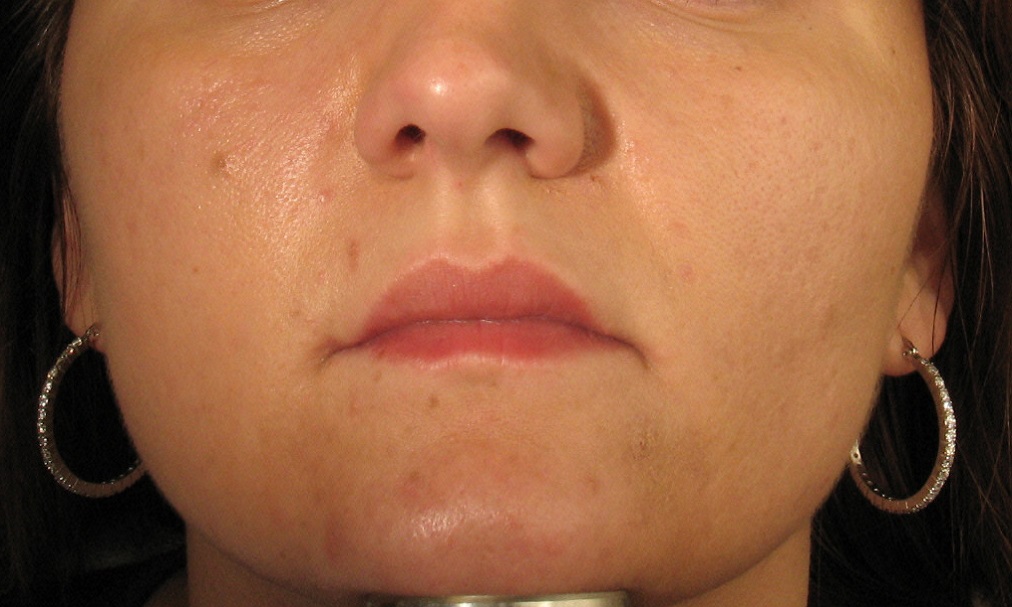 Before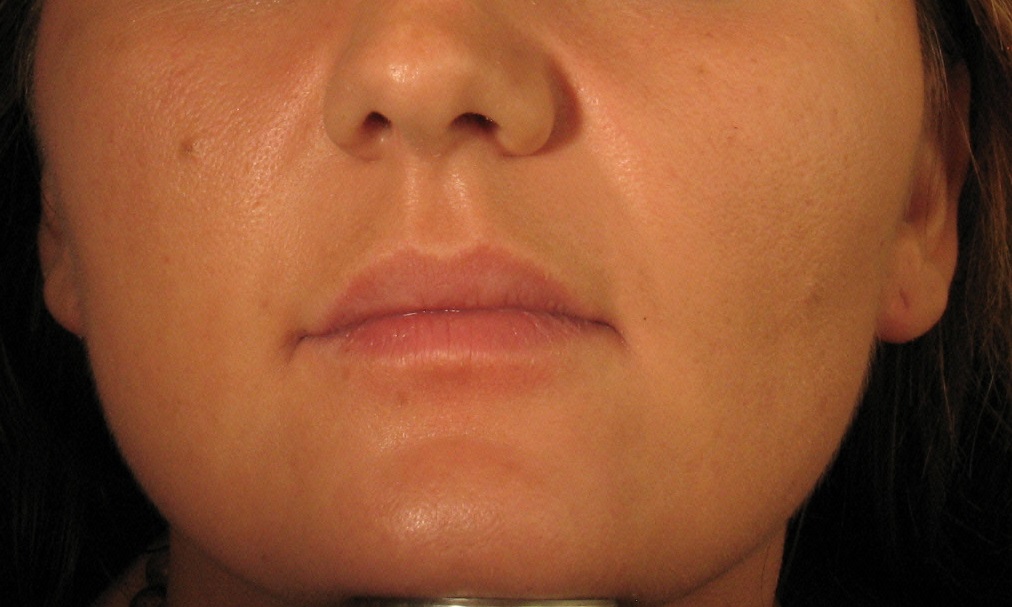 After
609 Plandome Rd. • Manhasset, NY 11030 • 718-357-2300