BOTOX
Botox treatment is a simple non-surgical procedure for smoothing persistent facial lines that are formed over time due to muscle movements. Botox works by temporarily relaxing the muscles. Botox is FDA approved treatment for frown lines(glabella) and also is used for forehead, crow's feet, smoker's lines, chin, face lift, as well as for other areas of face and neck. Botox is also FDA approved for treating severe underarm and palm sweating and migraine headache.
Botox has been used for more than 26 years. In the hands of an experienced physician, the procedure is very safe and involves only minimal discomfort with no down time. The treatment consists of several tiny injections around the muscles that cause those stubborn lines. No recovery time is needed so the treatment can be performed over your lunch break. The initial effect can be seen as early as 72 hours and reaches its peak at 2 weeks. The results usually last from 4 to 6 months. A treatment with Botox will not radically change your facial expression or make you look as if you "had work done". With the right amount and correct placement of the Botox clients look younger and rested but not "frozen". If you discontinue treatment, the lines gradually will look like they did before treatment.
The side effects are minimal. The most common side effects include bruising, injection site tenderness, or mild headache. In some extremely rare cases, temporary eyelid droop or flu like symptoms are described. Patients with certain neuromuscular disorders such as ALS or myasthenia gravis should avoid Botox injections. View our Botox Photo Gallery to see actual before and after pictures. Call us to arrange your complimentary consultation.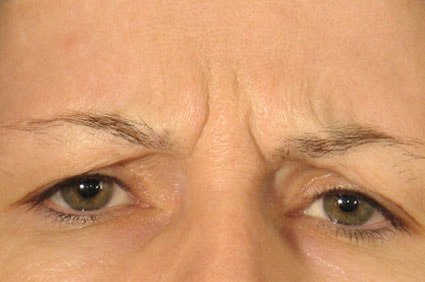 Before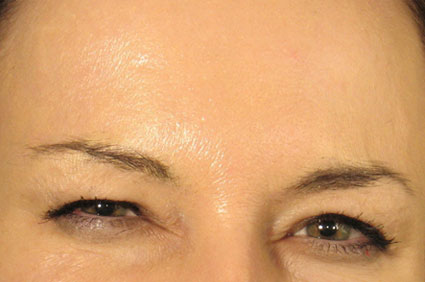 After
609 Plandome Rd. • Manhasset, NY 11030 • 718-357-2300